Hundreds of youth who participated in the third edition of the Youth Enterprise with Innovation in Nigeria program on Wednesday stormed the headquarters of the ministry of finance and almost paralysed business activities at the ministry.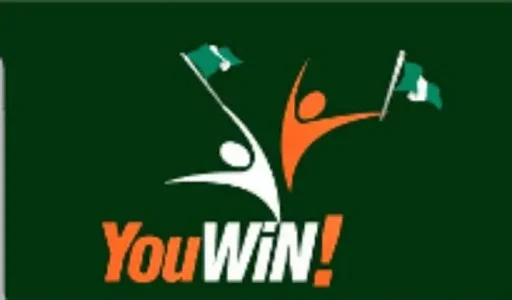 They accused the Minister of Finance, Mrs. Kemi Adeosun and other top officials in the ministry of frustrating the release of their grants which according to them had remained unpaid for about a year.
The third edition, which supported both male and female entrepreneurs in Nigeria, in 2014 announced the 1500 awardees.
Speaking to our PUNCH correspondent during the protest, one of the affected awardee in the YouWin 3 program, Mercy Terhile said each beneficiary was expected to receive between N10m and N15m to commence a business.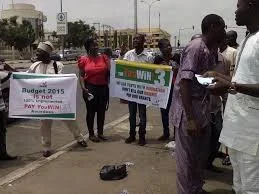 "Since President Muhammadu Buhari took over, no money had been paid to us. Our businesses are dying. We recently learnt that the president had approved that the money be paid to us but the minister of finance and his officials in the ministry are still delaying it for over six months."
When contacted, the Media Adviser to the finance minister, Mr. Festus Akanbi said the issue is currently being addressed and that a statement to that effect would be issued.
The YouWin program is an innovative business plan competition aimed at job creation by encouraging and supporting aspiring entrepreneurial youth in Nigeria to develop and execute business ideas.
MORE PHOTOS: