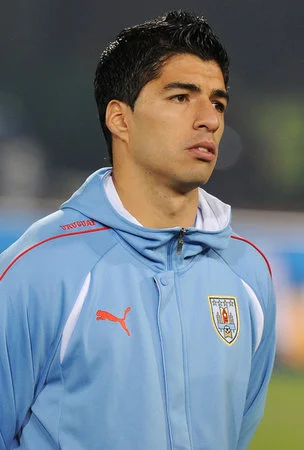 Sports director of Barcelona football club Andoni Zubizarreta has said that Luis Suarez will get over his World Cup biting scandal,saying that nobody was perfect.
Suarez, who joined the Catalan club in a five-year deal last week from Liverpool is currently serving a nine-match international ban and a four-month suspension from all football-related activities for biting Giorgio Chiellini in Uruguay's group stage clash with Italy.
"We accept that we are all humans and that we have our imperfections. We try to learn from when we make mistakes," said Zubizarreta.
"Our history is full of bad days as well as good days. Luis Suarez will be a star at Barcelona although Barcelona is more important than one player."
Although Barcelona are not forthcoming with the actual figure they paid Liverpool for the 27-year old,it is understood that Suarez is now the third most expensive player in history,costing in the region of £75million.
"Luis Suarez is a Barcelona player but aside from that we have been told by our lawyers to be discreet," said Zubizarreta.
In addition to the two goalkeepers,Marc-Andre ter Stegen and Claudio Bravo drafted in to fight for the departed Victor Valdes' place,Zubizarreta also revealed that they will a new defender in the team.
Last edited by a moderator: