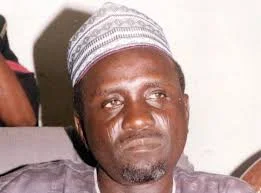 Following his release from the custody of the Economic and Financial Crimes Commission (EFCC), the former Governor of Kano State and Education Minister, Malam Ibrahim Shekarau has denied receiving the of N25m from the alleged N950m campaign fund shared at his residence in Kano before the 2015 general elections in Nigeria.
Shekarau made this statement while speaking to the press in Kano immediately after his release. He said he is ready to defend himself before any judicial body or court of law. He explained that somebody mentioned his name among top members of Peoples Democratic Party (PDP) who were given N25m each to campaign for the former President Goodluck Ebele Jonathan.
According to him, "I told the EFCC that even if it is one naira that I was accused of collecting, I will not pay until it is proved. Whoever gives me the money should come out and explain where, when and how he gave it to me and anything short of that, I am ready to stay with the EFCC for years until the allegation is proved."
The former governor and top members of PDP in Kano are being investigated over N950m shared at his residence for the 2015 electoral campaigns.
Source: Vanguard