Canadian Prime Minister Justin Trudeau has rejected the temporary US ban on refugees and immigration from seven Muslim-majority countries.
Mr Trudeau underscored his government's commitment to bringing in "those fleeing persecution, terror & war".
The US Department of Homeland Security said the entry ban would also apply to dual nationals of the seven countries.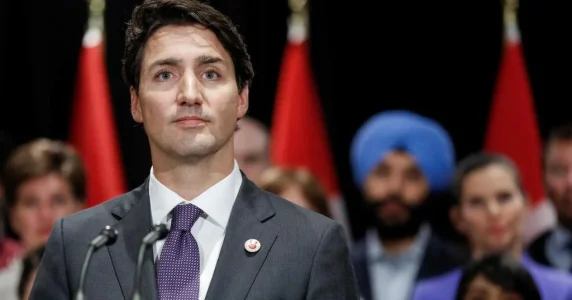 However, Mr Trudeau's office says Canadian dual nationals are exempt.
"We have been assured that Canadian citizens travelling on Canadian passports will be dealt with in the usual process," a spokeswoman for Mr Trudeau said in an emailed statement.
US President Donald Trump's National Security Adviser Mike Flynn "confirmed that holders of Canadian passports, including dual citizens, will not be affected by the ban," the statement said.
Canada's Immigration Minister Ahmed Hussen is a dual national who arrived as a Somali refugee.
Within hours, Mr Trudeau's tweets had been shared more than 150,000 times.
"Welcome to Canada" also became a trending term in the country.