Hurray!!!, it's Christmas; sorry - election season. Nigerian politicians are known for their liberality and generosity during election season. They understand the need of the masses and play to it during this season.
As it draws close to election time in Ekiti and Osun states, it has being unanimously agreed on by Nigeria's leading political parties that the masses need rice and so abundant rice (cooked and uncooked) have been made available.
While we do not fault distribution of relief materials to the poor and hungry amongst us, we dare ask; Is your vote worth more than rice?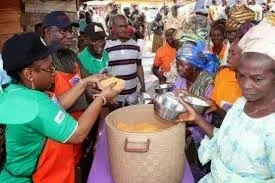 Kayode Fayemi/APC cooked rice shared in Ekiti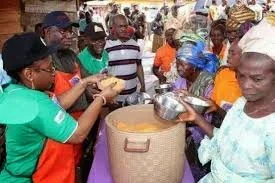 Ayo Fayose/PDP customized rice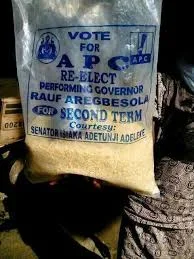 Rauf Aregbesola/APC customized rice
#APC #Aregbesola #Fayemi #Fayose #PDP #Ekiti #Osun