34 Nigerians were deported on Wednesday from six European countries over immigration-related offences.
They arrived at the Murtala Muhammed International Airport (MMlA) Lagos at about 6.30am, according to officials who received the deportees aboard a chartered Airblue Panorama aircraft.
The deportees comprised 32 males and two females, it was gathered.
They arrived barely 48 hours after some 170 Nigerians were repatriated from Libya.
The deportees were sent back home from Switzerland, Germany, Iceland, Austria, Belgium and Hungary, it was gathered.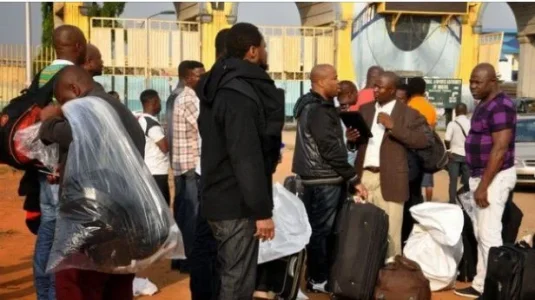 Police Public Relations Officer (PPRO), Airport Command, DSP Joseph Alabi, confirmed to DailyTrust that all the deportees were repatriated for immigration related offences.