As Nigeria's President's continued stay in the UK fuel several rumours and reactions, some persons have actually and said to be in touch with the nation's number one citizen, and as such assures the public that the President is hale and hearty. They include: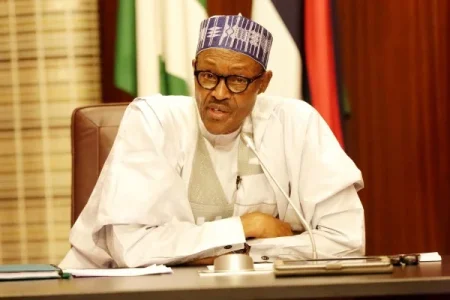 1. Bukola Saraki
– Senate President, Bukola Saraki on Wednesday night said he spoke with President Muhammadu Buhari. He was in good spirits and joked about my working late into the night, as usual. The Senate President stated this via personal Twitter handle @BukolaSaraki.
2. Aisha Buhari
– Late January, Wife of Nigeria's President, Aisha Buhari has paid a visit to her husband currently on vacation in London. Of course, they must have conversed together.
3. Vice President, Yemi Osinbajo -
Acting President, Yemi Osinbajo, on Monday said that President Muhammadu Buhari is hale and hearty. He said they discussed the 2017 budget and the protests in the country.
4. Governor Ibikunle Amosun
- President Muhammadu Buhari on Sunday, January 30 was pictured with the governor of Ogun state, Ibikunle Amosun dining together. Amosun is the first Nigerian governor to visit President Buhari in UK. He is also believed to be closest of all Nigerian governors to the 74-year old leader.
5. Buhari's Sister:
The elder sister of President Muhammadu Buhari, Hajiya Rakiya in an interview with the News agency of Nigeria said she speaks with the president everyday since his departure to London on his annual leave and that he is in high spirit. And even while she was in Saudi Arabia for lesser hajj, she was communicating with him everyday.
----
Credits:
Nigerian Bulletin