Ladies and gentlemen, Nina Daniele is a name you may want to know.
Earlier today,
Playboy
revealed the Bronx native is the 2018 Playmate of the Year. Nina's 11-page pictorial breathes new life into an iconic
Playboy
character, the Femlin, created by
Playboy
founder Hugh Hefner and illustrated by artist Leroy Neiman.
In addition to glamorous photos, Nina is also interviewed by Joyce Nizzari—who served as the December 1958 Playmate—to discuss sex appeal and more.
"It means so much to me – to not only be seen in my most vulnerable state, but to also be presented, in words, for who I am," Nina shared in the May/June 2018 issue. "That's important to
Playboy
: how my brain works, how my heart works. Through
Playboy
I was able to talk about how it feels to be a woman in today's society."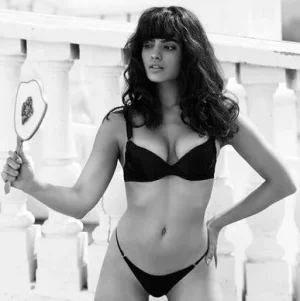 via E! Online (US) – Top Stories –
https://ift.tt/2EB8SV3
-------------
Get more
Nigeria Entertainment News
Last edited by a moderator: