US President Donald Trump signed a new executive order bordering on immigration today.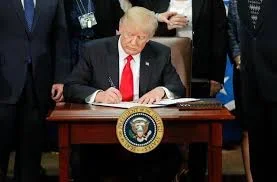 Here are 5 things you should know about the order:
1. Only 6 Countries are affected - Sudan, Syria, Libya, Somalia, Yemen and Iran
2. The new order halts all refugee admissions for 120 days.
3. Legal permanent residents are not affected by the new order.
4. Foreign nationals from the six countries who already had valid visas as of Jan. 27 will not be affected.
5. The new Executive Order is effective at 12:01 a.m. EST on March 16.