The AIDS Health Care Foundation (AHF) says only about 45 percent of Nigerians are aware of their HIV status.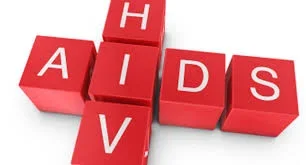 A statement issued on Friday in Abuja by AHF Senior Manager, Communication, Miss Kemi Gbadamosi, also claimed that Nigeria has the second highest burden of HIV, after South Africa.
It quoted Dr Adetayo Towolawi, the Country's Programme Manager of AHF Nigeria, as saying that 45 percent was quite low judging by Nigeria's population size.
Towolawi further said that 3.4 million people were living with the virus in the country. He said achieving an AIDS-free generation was possible if more people knew their status and those found positive placed on treatment.
As part of AHF's contribution to Nigeria's HIV/AIDS response, he said his organisation had flagged off a testing campaign aimed at reaching 15,000 Nigerians with free HIV test.
Towolawi said the campaign would be held in partnership with state and local government authorities with the target of realising the UNAIDS/AHF global goals on HIV/AIDS.
"The HIV testing campaign is part of the organisation's robust prevention activities for the year and a strategic tool in ensuring that more Nigerians know their HIV status. "
As part of AHF Nigeria's testing scale up plan, the testing campaign will target Abuja, Anambra, Benue, Cross River, Kogi and Nasarawa States.
"In addition to HIV testing, individuals will also have an opportunity to check their blood pressure, receive health and wellness talks among other services."