Many Nigerian pastors have been involved in one scandal or the other. The most rampant is sex scandals. The latest of this is the ongoing issue of pregnancy in which popular man if God, Apostle Suleman is involved.
Over the years, some Nigerian pastors have been victims of sex scandals. Here is a list of some of them who were at one time or the other accused of engaging in illicit affairs.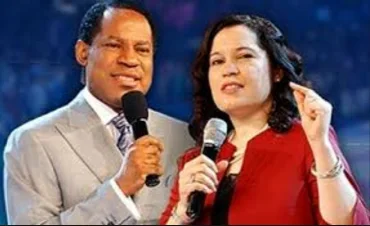 1. Apostle Johnson Suleman
The latest pastor to be accused of having an intimate relationship with a lady is Apostle Suleman, the founder of Omega Fire Ministries. Social media went into a frenzy on Monday when a lady identified as Stepahnie Otobo called out the fiery pastor, claiming he impregnated her and later dumped her. She alleged that they both spent time alone in a hotel where they had intercourse among others practices.
Apostle Suleman has denied the allegations which he said were false. According to him, he has never met with the lady before even though they had discussed about her plight in 2016.
2. Pastor Chukwuma Nkwocha
Nkwocha, the General Overseer of Tongue of Fire Restoration Ministry, was arrested in 2016 for allegedly camping and defiling about 30 under-aged girls. The Lagos state command spring into action after receiving a report that the pastor with a church situated on Jacob Taiwo Street Oshodi was harbouring some young girls and freely having unlawful canal knowledge of them.
3. Pastor Biodun Fatoyinbo
In 2013, a blogger identified as Ese Walter boldly came out to accuse Pastor Fatoyinbo of COZA (Common Wealth Of Zion Assembly) of having an affair with her. Ese, who was also a member of the church claimed the man of God had an affair with her while in the UK. As if Ese's accusations were not enough, another lady, Franca E. who claimed to be a victim also accused Fatoyinbo of the same thing. Addressing the scandal, the man of God said he was well aware of the accusations and subsequent uproar on social networks but that he would be ignoring it.
4. Sunday Adelaja
In 2016, the founder and senior pastor of the Embassy of God, an evangelical-charismatic megachurch in the Ukrainian capital of Kiev was enmeshed in an adultery scandal following allegations that he had extramarital affairs with at least 20 women in his church.
Adelaja denied the allegations levelled against him which he said was an attempt by some people to take over the church from him.
5. Dr Sign Fireman
In 2014, reports surfaced that the church's General Overseer of Perfect Christianity Mission, Aguda, Surulere, Lagos, Ofuche Ukoha aka Dr. Sign Fireman, was involved in an alleged Sexual assault and killing of a 12-year-old girl in Badagry. The incident made him popular.
6. Pastor Chris Oyakhilome
In 2014, it came as surprise when report surfaced that the founder of Believers Love World Ministry aka Christ Embassy, Pastor Chris and his wife, Anita Oyakhilome, were getting divorced. Anita who filed for divorce was said to have cited irreconcilable differences bordering on alleged adultery and unreasonable behaviour.
However, the pastor, according to an elder of the church, denied allegations of adultery and believes his wife was being influenced by "bad friends" who were intent on destroying their home.
7. Chris Oyakhilome's brother, Rev. Ken
Not long after the Pastor Chris divorce saga, there was another report that his brother Rev. Ken, allegedly impregnated a South African lady who was a member of the Church in Randburg, Guateng, which is the headquarters of Christ Embassy, South Africa. His reported affair with the lady was said to be an "open secret" among the parishioners.
When the news about the woman's pregnancy started making rounds, church officials reportedly fudged the issue to prevent scandal. Also, the pregnancy was reportedly aborted with the knowledge of church leaders, report says.
Source: theinfo.com