The Economic and Financial Crimes Commission (EFCC) has said it still has plans to prosecute former Governors who embezzled funds.
The EFCC Zonal Head, South-South, Ishaq Salihu stated this in an interview on Saturday.
He said: "The searchlight of the EFCC is not only on former governors; its (searchlight) is also on other Nigerians who think they can take funds belonging to the country and put them in their private pockets.
"The EFCC, under Mr. Ibrahim Magu's leadership, will never succumb to any pressure. Like we have always said, there will be no sacred cow," he said.
Transparency IT Nigerian on Monday released an info-graphic on the former governor and amount they allegedly stole.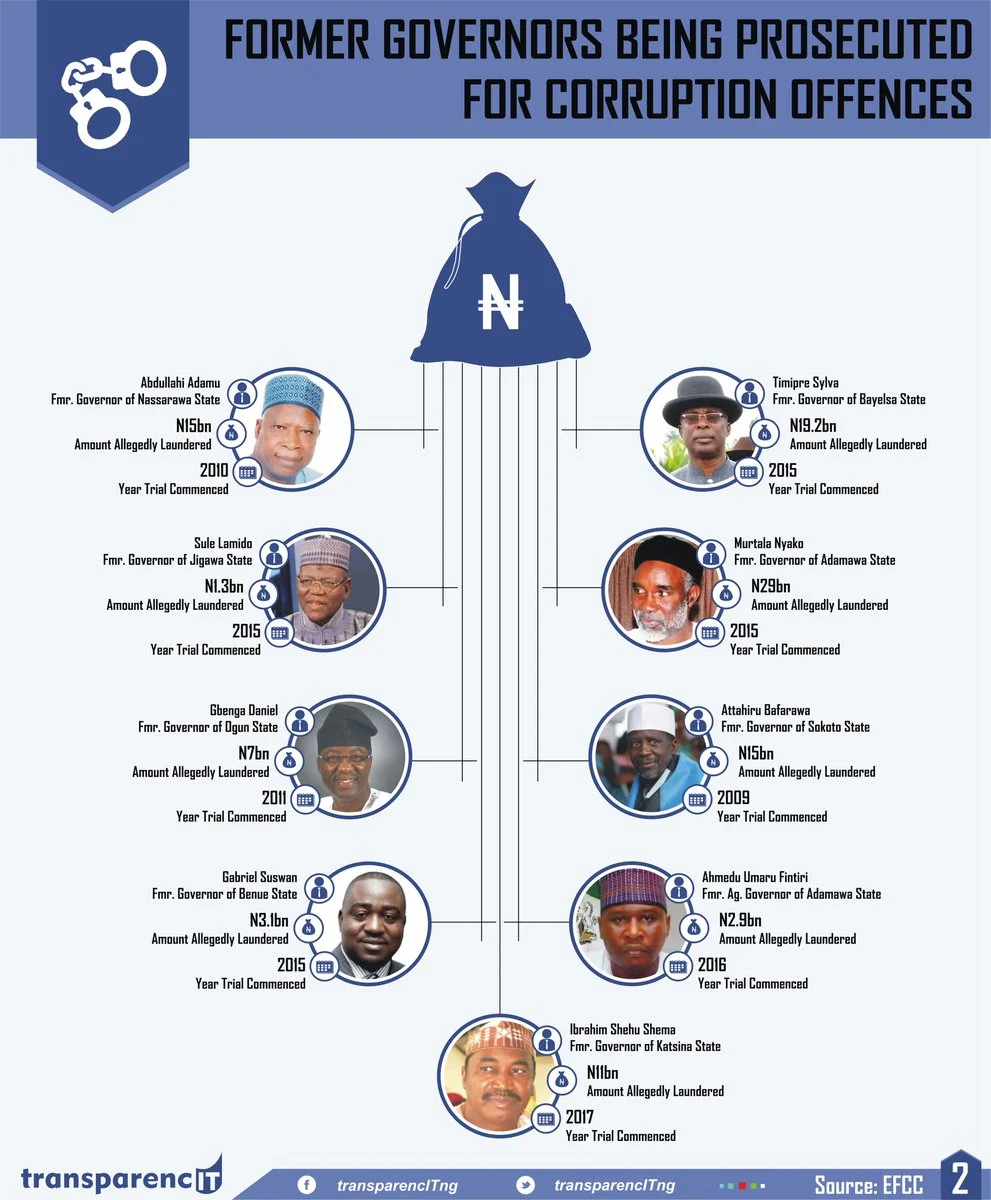 Related: EFCC Set To Prosecute Former Governors Accused of Corruption