A Nigerian academic, Prof. Abiodun Alao, will today deliver an inaugural lecture at King's College, University of London. This would make him the first ever black African scholar to deliver such lecture since the institution was established back in 1829.
A professor of African Studies, Abiodun Alao was conferred with a professorial title about two years ago alongside his Nigerian counterpart in the institution's African Leadership Centre - Prof. Funmi Olonisakin. This was another milestone that made them both the first black Africans to attain the professorial cadre in King's College since its establishment.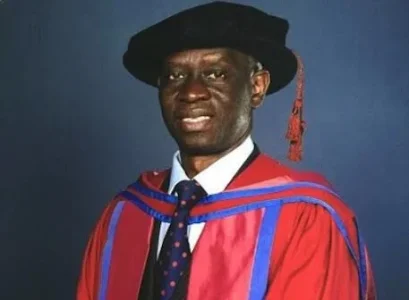 Abiodun Alao's lecture titled, "Africa: A Voice to be Heard, Not a Problem to be Solved" will be delivered at the Edward Safra Lecture Theatre at the college's main campus & will be attended by people from different parts of the world including Nigeria, Australia, Kenya, USA and South Africa.