Examination Officers at Geography Department of Ahmadu Bello University, ABU have disagreed with the Vice Chancellor, Prof. Ibrahim Garba, that Senator Dino Melaye graduated from the institution.
Prof. Garba on Monday told the Senate ethics committee that Senator Di o melaye graduated as Daniel Melaye in 2000 but the Sahara Reporters quoted the exam officer saying it did not fulfil his course requirements.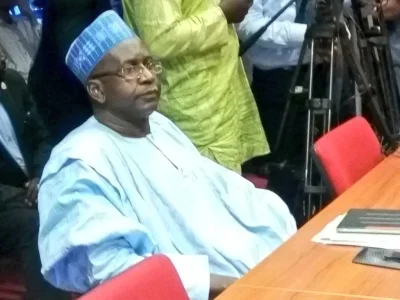 Recall that Senator Melaye had also caught on tape claiming to have graduated with 8 degrees, including from Harvard and London School of Economics.