On January 19, 2013, the late Emir of Kano, Ado Bayero, survived a suspected Boko Haram attack.

He is now passed away. He died on Friday morning, and will be buried at 4:00pm today according to Islamic rites. The announcement was made by Mahe Bashir, the Walin Kano.
Upon hearing the news, Kano State governor, Musa Kwankwaso, who was in Rivers state for a Governors Forum program, left the venue and made his way back to Kano.
Biography
Born on the 25th of July 83 years ago, Mr Ado Bayero became Emir on the 22nd of October, 1963. He was a former Nigerian ambassador to Senegal. His father, the Emir before him, Abdullahi Bayero, was Emir for 27 years.
In the attack against him in 2013, gunmen laid ambush on his convoy around Zoo road as he was returning from the Murtala Mosque in the city. He had gone to attend a competition on Quran recitation. His driver and orderly died in the attack.
Click here to read more
Source: Premium Times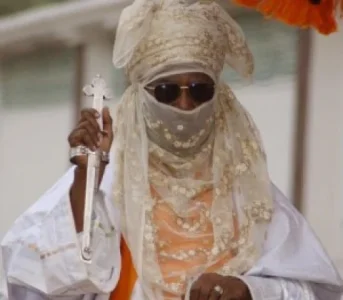 #PremiumTimes