The African Development Bank (AfDB) has appointed Anthony Nyong and Wale Shonibare, as the Director for Climate Change and Green Growth and Director for Energy Financial Solutions, Policy and Regulation respectively.
The bank stated this in a statement issued on Monday.
The appointment is effective from January 1st, 2017.
Before his latest appointment, Nyong was Manager for the Compliance and Safeguards Division of the AfDB since 2010, with responsibility for ensuring that all the bank's investments deliver intended developmental benefits.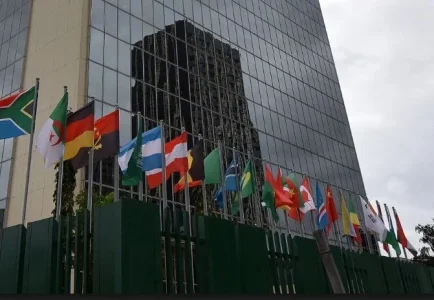 He holds a Ph.D. in Geography (Environment and Natural Resources Management) from McMaster University, Ontario, Canada, and a Post Graduate Diploma in Global Business (Energy) from the University of Oxford, England. He is also a Senior Executive Fellow at the Harvard Kennedy School of Government, United States.
Nyong was a co-recipient of the Nobel Peace Prize in 2007 – as a member of the United Nations Intergovernmental Panel on Climate Change (IPCC) – sharing the prize with Al Gore, former U.S. vice president.