Africa's largest statue of Jesus was unveiled in the Imo state village of Abajah today.
The 8.53 metre (28 foot) tall "Jesus de Greatest" statue commissioned in 2013, was built by a Chinese company and carved in white marble.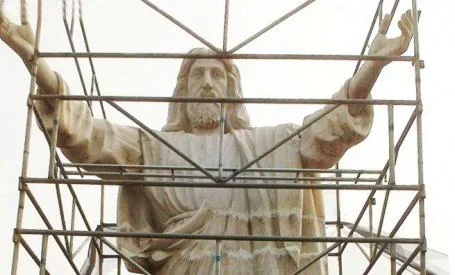 Standing barefoot with arms outstretched, the 40 ton statue towers over St. Aloysius Catholic Church in the village.
"It's the biggest statue of Jesus on the continent," said Onuoha, the 43-year-old chief executive officer of an oil and gas distribution company.
Forty three year-old Obinna Onuoha, the CEO of Premier Petroleum Limited who financed the erection of the statue said he had a dream in 1997 to build it.
TheNEWS