Governor Abdulfatah Ahmed of Kwara state has lauded the inclusion of some deplorable federal roads in the state in the 2016 budget. He described it as the best thing that had happened to the state in the last 16 years from the Federal Government.
The Nation reports that Governor Ahmed said this during a media chat to mark the first year of his second term in office and the 2016 Democracy Day.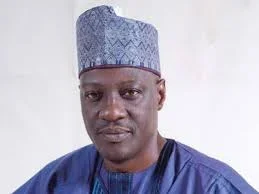 He listed the federal roads captured in the 2016 budget as Share-Patigi-Kogi boundary road, Kaiama-Kishi road and Ajase-Erinle road. Ahmed added that funding the projects will bring relief to the state's resources as funds earlier earmarked for the roads would be used for other development projects.
According to him: "This is the best thing that has happened to Kwara in the last 16 years that I know. For the first time, we are getting federal projects in the state coming into the federal budget; projects that we could have spent our money on. When was the last time we were noticed and got projects at the federal level?"
The Nation
Last edited by a moderator: