President Muhammadu Buhari's daughter, Zahra on Friday, while extolling her mother, Aisha on her 46th birthday called her the Nigeria's First Lady.
President Muhammadu Buhari-led APC government has undermined the office of the First Lady, and had all along referred to Mrs Buhari as wife of the President.
In what may look like breaking of protocol, Zahra Buhari-Indimi on her Instagram account failed to aknwoledged the policy.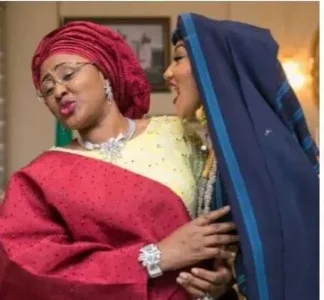 She wrote on her page: "Happy birthday to Nigeria's First Lady @aishambuhari but most importantly happy birthday to you mummy, temple of greatness, reservoir of inspiration and a light to everyone that comes next to you.
"So kindhearted, wise and special in every way.
"May Allah increase you in every way my darling Mother.
"Lots of love xxxxx," she added.
Recall that Mrs.Aisha had personally asked that she should be called the wife of the President and not First Lady as the glory of the said office had died years ago.