Wife of the President, Aisha Buhari will on February 28 in Abuja host a meeting of first ladies of West African nations.
This was contained in a statement issued by the Director of Information in the Office of the Wife of the President, Suleiman Haruna, on Monday.
Haruna said the meeting would adopt a strategy for providing adequate social and economic support to refugee women and children in the Lake Chad Basin.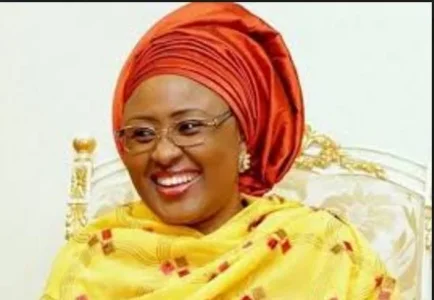 He said it was disclosed yesterday at the technical session convened to marshal the strategy in Sokoto that the meeting would attract the first ladies of Niger, Cameroon, Chad, Benin, Burkina Faso and Mali as well as development, voluntary and civil society organisations.
He listed areas of interest as including establishment of a coordinating mechanism in the region, distribution of relief materials, provision of psycho-social support to the victims as well as empowerment of women and girls.
Haruna added that the meeting would also focus on the issue of advocacy to expose the full magnitude of the humanitarian crisis in the region.