A medical doctor, Danladi Idriss, has said that Amina Ali Nkeki, the first of the Chibok girls to be rescued from the hands of the Boko Haram is not pregnant as widely reported.
Amina, now a nursing mother, was found by the youth vigilantes, Tuesday, in Baale village, along the fringes of the Sambisa forest. Earlier reports suggested that she was pregnant.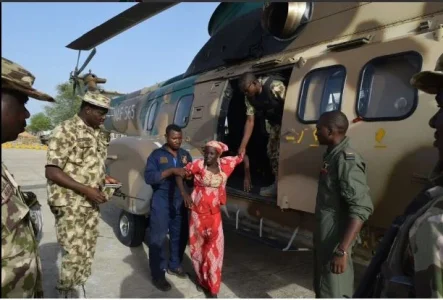 "I never said the girl is pregnant because I'm not the one who checked her after she was rescued. I did not see Amina personally. The only people who can give information about her state of health are the doctors who attended to her at the military facility in Maiduguri," said Dr Idriss, who is also from Chibok, and had treated traumatized parents of the girls in the past.