The country director of the Amnesty International, Amb M K Ibrahim in an interview with LEADERSHIP Newspaper said that his organisation is ready to drag Nigerian Directors to the International Criminal Court, ICC for human rights abuses.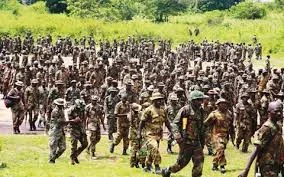 Ibrahim urged President Muhammadu Buhari to carry out investigations and punished culprits else the group was heading straight to the ICC.
He said, ''You see, the trigger mechanism of the (ICC) which we know, is that we have to exhaust domestic remedy. Its for the Nigerian government. President Buhari has made it clear four times that he is going to investigate the report. If he does that, then there will be no need for ICC because the local remedy has taken place. If that doesn't happen, we don't have to invite ICC because the world is aware of the report and the violations. There are other reports written on the violation but Nigerians are not shouting because it was not written by Amnesty International. They know the impact of Amnesty International report. Even the National Human Rights Commission has written critical reports on some of these violations''.
Click here to read full interview
SOURCE: LEADERSHIP