atthew Kukah, Catholic bishop of Sokoto diocese, says the amnesty the federal government granted to repentant Boko Haram members shows it is privy to some information.
Speaking during a Channels TV programme on Friday, Kukah said the offer of amnesty shows the insurgent group has not been weakened as the military claimed.
Kukah said he had raised the issue of amnesty to the insurgents in the past.
"I think I was one of the first people to raise the issue of amnesty about five years ago, I know how much we were vilified," he said.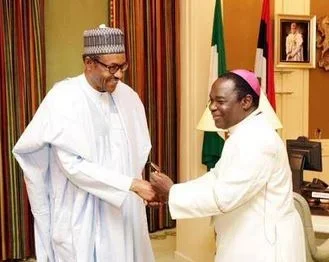 READ MORE HERE