A letter by Ogun State Governor, Senator Ibikunle Amosun, directed to one of his predecessor, Chief Olusegun Osoba, has revealed the genesis of the intractable conflict, which ruptured the relationship between the two leaders.
Consequent upon the disagreement between the two leaders, investigation by THISDAY revealed that Osoba's group, comprising three senators and nine members of the House of Representatives, had concluded plans to defect to Social Democratic Party (SDP) after the Osun State governorship election.
Likewise, a group of political actors from different political parties in the state including the Peoples Democratic Party (PDP) and Labour Party (LP) among others, had secretly created a body named 'Amosun Must Go' (AMG) due to what they allegedly ascribed to the governor's high-handedness.
Click here to read more
SOURCE: #ThisDay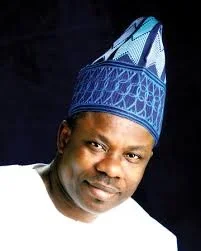 #Amosun #Osoba #Ogun #PDP