Anambra Government said on Monday that governorship aspirants in the state are to pay N9million to government coffers for campaign posters or risk prosecution.
Chief Jude Emecheta, Managing Director, Anambra State Signage and Advertisement Agency (ANSAA), gave the warning at an interactive session with newsmen in Awka.
He said that each aspirant will pay N3million for the campaign posters in each of the three senatorial districts, making it N9 million per aspirant in the forthcoming governorship election in November.
Emecheta noted that the law did not permit pasting posters in every place without authorization, adding that the agency needed money to clean up the mess generated by such posters after the election.
The managing director said that the association was interested in not only the outdoor adverts but also in ensuring that such election posters and other campaign materials did not deface strategic locations in the state.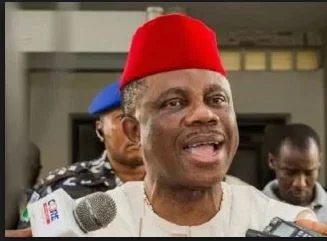 He also disclosed that a public enlightenment on the modalities for putting up election posters would commence from February.
However, in a swift reaction, the Chairman of PPA in the state, Chief Mathias Emeke, dismissed the claim that the incumbent Governor, Chief Willie Obiano, who is seeking re-election will also pay such "outrageous fee."
He described it as a sign that the government wants to use its machinery to suppress other contenders in the forthcoming polls.