The representatives-elect of the Peoples Democratic Party in Anambra state want the president to wade into the dispute surrounding the legitimacy of those currently serving as federal lawmakers from the state, Leadership reports.
In the letter dated March 29, 2016, the lawmakers; Emmanuel Nweke, Benedict Obaze, Anthony Offiah, Charles Odedo, Princess Ifeyinwa Anazonw, Mrs Uchenna Obi, Dr Ejike Nwene and Julius Oforma are accusing Professor Mahmood Yakubu, the chairman of Independent National Electoral Commissioner (INEC) of being partisan in the matter.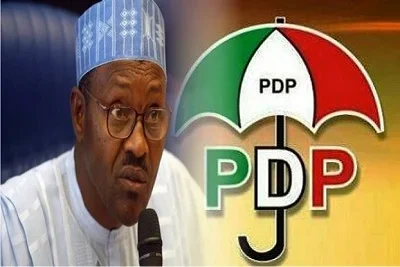 The letter reads in part:
"Your Excellency on Thursday the 24th of March, 2016 at the All Progressives Congress (APC) NEC meeting vicariously apologized to the nation for the failure of INEC to conclusively handle the elections in Kogi, Bayelsa and Rivers States.

"There is no gainsaying that INEC is a veritable institution for the attainment of the lofty democratic ideals. The INEC Chairman not only failed in Kogi, Bayelsa and Rivers states but also woefully and curiously failed in Anambra State where the issue is not even that of the rigorous conduct of elections but the simple implementation of a court judgment.

"The bitter pill of apologies was forced down the throat of Mr. President by no other than the INEC under the leadership of Professor Mahmoud Yakubu. We know that Mr. President means well for Nigeria and Nigerians hence the undeterred fight against corruption and the resolve to enthrone a convivial atmosphere for democracy"
.