A Lagos-based NGO, Project for Human Development (PHD), has lamented the corruption of the Valentine's Day noble virtues.
In a Valentine's Day message, a spokesperson for the group, Chinemerem Adibe, said it is pathetic that at a time reserved for the celebration of love, many crimes, including murder and rape, are perpetrated.
In a statement, yesterday, Idoko enjoined people to know their HIV/AIDS status and encourage their partners to do the same, even as he warned against risky behaviours that might expose them to the AIDS virus.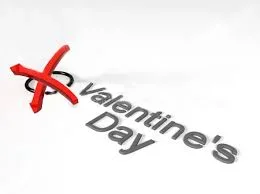 "Besides the excitement of the day, people of all age groups, especially youths, are enjoined to strive to access correct and accurate information about the pandemic and abstain from sex.
The Director General of the National Agency for the Control of AIDS (NACA), Professor John Idoko, has also urged Nigerians to "love carefully" and "play safe" as they celebrate Valentine's Day.
- Guardian