The ruling All Progressives Party (APC) today announced it will hold its mid-term non-elective National Convention on April 29, 2017 in Abuja.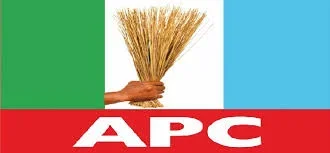 Zamfara State Governor, Yari Abubakar, announced the convention shortly after the governors held a closed door meeting with the leadership of the party at its national secretariat, Abuja, on Thursday; PREMIUM TIMES reports.
According to Premium Times, the National Chairman of the party, John Odigie-Oyegun in his opening remark affirmed that the meeting is part of the series of meetings held with elected officials as the party prepares to hold a non-elective mid-term convention.
He said the forthcoming mid-term non-elective convention is compulsory and it is aimed at allowing the party in government "sit down and see how far we have gone, what we have done right, assess ourselves by bringing our leaders from all over the country to sit with us once every two years and exchange ideas and listen to the achievements of their government."