With a modesty befitting his holy office, the Archbishop of Canterbury has always played down his past life as a young oil company executive.
But a Mail on Sunday investigation has found that far from working on the margins of Elf Aquitaine, Justin Welby was one of its finance 'sharks' – and employed on a morally questionable plan to protect the firm's oil interests in Nigeria in the early Eighties.
Named Bonny LNG, the plan involved persuading the country's leaders that Elf and other major oil companies were poised to invest £6 billion in an energy project that had scant hope of being realised.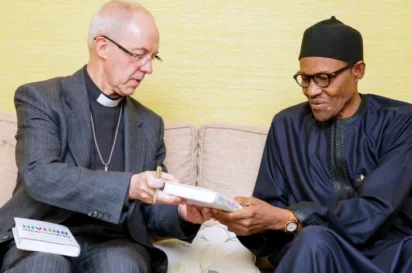 READ MORE HERE