The Arewa Youth Consultative Forum, one of the Northern Youth groups that issued a quit notice to Igbos have expressed disappointment over Kaduna State Governor, Nasir El-Rufai's call for their arrest.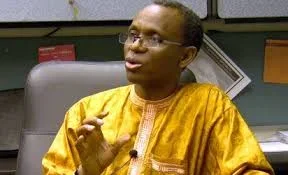 READ:
All Igbos Must Leave The North Within 3 Months - Northern Group
Premium Times reports that in spite of the state government's order, the group called for another meeting. Abdulaziz Suleiman who is the coordinator of the group described the reaction of El-Rufai as disappointing.
He said: "We are currently meeting to decide on how best to react. Personally, I am disappointed with some of our leaders. These types of threats were issued against the Fulani recently and no governor from the South came out to condemn it."
Speaking again after the meeting, he said, "Our declaration did not mention violence at all. The Igbo have consistently insisted that they don't want to be in Nigeria, let them therefore, go back to their places
"They don't believe in Nigeria, so, we also don't believe in them."
"Where was El Rufai when the Igbos gave the Fulani ultimatum to leave their areas?
"Where was he when over 500 northerners were killed in Ile Ife? These people just politicise everything. Because he wants to run for President, he chose to ignore his people and appease the Igbo? Goodluck to him."