A top military officer and technical aide to a former National Security Adviser (NSA), the late General Owoye Azazi and his successor, Col. Sambo Dasuki has been arrested and detained in connection with the $2.1bn arms deals.
A high-ranking military chief was said to be in charge of procurement in one of the services.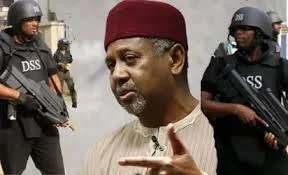 On the military officer, a source said: "The military officer was picked up in connection with the purchase of the arms because he was in charge of inventory and how each unit of the Armed Forces got its equipment.
"The EFCC has invited the officer to verify the arms purchase and the delivery status. This same officer related with many former and serving chiefs. There is no way he can be questioned without involving some of these officers in the military hierarchy.
"The arms scandal is messy and many ranking officers were involved. This is causing anxiety in the military because if the detained officer opens up, the probe will lead to more revelations."
- theNation