Diego Simeone will not be able to coach Atletico Madrid for the remaining three matches of the Spanish league season as his team fights with Barcelona for the title.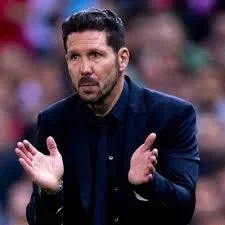 The Spanish soccer federation on Wednesday rejected Atletico's appeal against the three-match ban.
The Argentine was sent off during last Saturday's 1-0 win over Malaga after someone threw a second ball onto the field. The incident happened just as Malaga raced forward in a counter-attack and the second ball rolled onto the field close to the player running with the game ball, an action that the referee judged could have disrupted play.
According to the game's regulations, the coach is held responsible if the perpetrator is not identified.
Atletico is second in the standings, even with Barcelona but behind on goal difference, while Real Madrid trails by one point.
Simeone was also fined 3,005 euros ($3,400) and the club 1,050 euros ($2,000).
See photos from the match: