The Auditor-General has reportedly uncovered a financial fraud to the tune of 2 billion naira in the National Assembly expenditure for 2016.
AGF's Document seen by Daily Trust revealed that the illegalities were perpetrated in 13 transactions.
The National Assembly has been under increasing pressure to make its budget expenditure open despite promise by Senate President, Bukola Saraki to do so before election.
DailyTrust Newspaper
reported
that the transactions involved both chambers of the National Assembly, the Management as well as the National Assembly Service Commission (NASC), and the National Institute for Legislative Studies (NILS).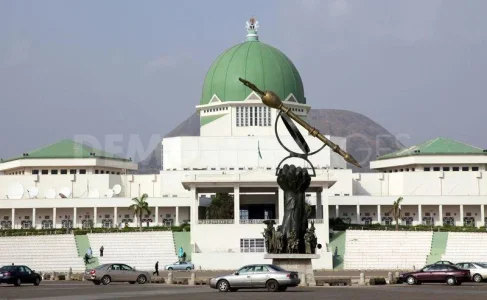 The report said House incurred the highest infraction of N1.1 billon followed by Management, N347.8 million; NILS, N246.5 milliion; the Senate N205.7 million; legislative aides N70 million and NASC,N30 million.
The annual report for 31st December 2015 was laid on the floor of the Senate on Tuesday by the Senate Leader, Senator Ahmad Lawan.
The Senate President, Bukola Saraki referred it to the Senate Committee on Public Accounts for further legislative actions. The committee was given four weeks to look into the matter.
Read more:
DailyTrust