Barewa College is a college in Zaria, Kaduna State, northern Nigeria. Founded in 1921 by British Governor General Hugh Clifford, it was originally known as "Katsina College." It switched its name to "Kaduna College" in 1938 and then "Government College, Zaria" in 1949 before settling on "Barewa College."
It is one of the largest boarding schools in Northern Nigeria and was the most celebrated post primary school in Northern Nigeria up to the early 1960s. The school is known for the large number of elites from the region that passed through the school's academic buildings and counts among its alumni, five of whom were at one time Nigerian Heads of State including the late president Umaru Musa Yar'Adua.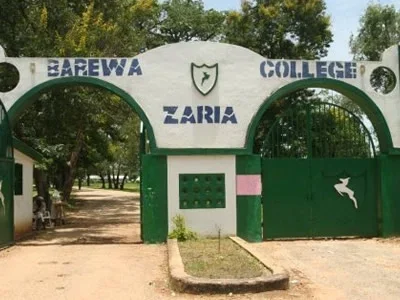 The school has produced 5 Nigerian presidents, over 20 governors and ministers in its years of existence.
Some of the Alumni are;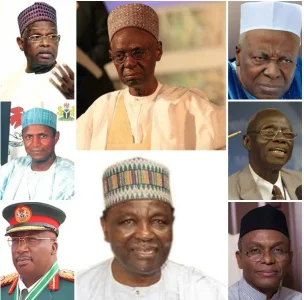 Notable alumni of Barewa include:

- Alh. Ahmadu Bello, Premier of Northern Nigeria from 1954 to 1966
- Alh. Abubakar Tafawa-Balewa, Prime Minister of Nigeria from 1960 to 1961
- Gen. Murtala Mohammed, Military President from 1975 to 1976
- Gen. Yakubu Gowon(retd.), Military President from 1966 to 1975
- Alh. Shehu Shagari, President of Nigeria from 1979 to 1983
- Alh. Umaru Musa Yar'Adua, President of Nigeria from 2007 to 2010
- Mallam Adamu Ciroma , 3-time Minister (Industries; Agriculture; and Finance)
- Prof. Jubril Aminu - 2-time Minister (Education; Petroleum and Mineral Resources)
- Alh. Umaru Dikko - Minister of Transportation
- Alh. Ibrahim Mahmud Alfa, Ex-Governor of Kaduna State
- Mallam Nasir el-Rufai, Governor of Kaduna State
- Dr. Orji Uzor-Kalu, Ex-Governor of Abia State
- Alhaji Mohammed Bello - (current) Minister of FCT
- Lt. Gen. Abdulrahman Dambazzau(retd.) - (current) Minister of Interior
- Air Commodore Ibrahim Alkali(retd.) - Ex-Military Governor of Kwara State
- Prof. Bolaji Akinyemi - Ex-Minister of Education
- Hon. Justice Idris Legbo Kutigi - Former Chief Justice of Nigeria(CJN)
- Hon. Justice Uwais - Former Chief Justice of Nigeria
- Hon. Justice Mohammed Bello, Former Chief Justice of Nigeria