The Deputy Senate President, Senator Ike Ekweremadu, has called for the enactment of laws that will confine cattle rearing to ranches in order to stop the persistent attacks of herdsmen across Igbo land.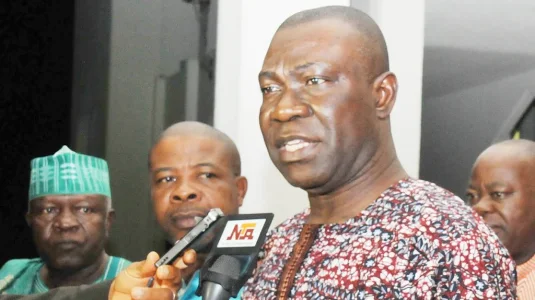 Speaking in New York, the Deputy Senate President frowned at the incessant herdsmen attacks in Igbo land and some other parts of Nigeria.
He said, "Governments of various states in Igbo land and indeed other parts of the country should immediately consider enacting legislation that confine cattle-rearing to modern ranches as obtainable in developed societies. In fact, our governments could go a step further to invest in constructing and leasing out modern ranches.
"This will produce healthier animals, give better products, provide employment, added value to the farm products, and help in promoting peaceful co-existence as well as sifting armed bandits and terrorists from real farmers doing legitimate business".
He further advised state government not to leave the enforcement of security measures in the hands of the Federal security agencies.
"Sadly, when you enact laws to checkmate the menace, as Ekiti State has commendably done, you will still rely on the same security institutions to enforce them. This is the dilemma.
"Therefore, our state governments should take further step by ensuring that such legislations provide for enforcement bodies, such as Forest Rangers, which will consistently comb the forests to ensure that those who run foul of the laws are arrested and speedily prosecuted to serve as deterrent to others," he added.