After over forty years of creation, Benue state is to have its own Television station.
Permanent Secretary of the State Ministry of Information and Orientation, Mrs Eunice Agada stated this at opening of 2017 Ministerial and Accountability Press briefing held at NUJ House, Makurdi on Monday.
Mrs Agada stated that the station has latest equipment which experts found to be in perfect conditions.
According to her, "with a little push now, the state TV will hit the airwave because we have put almost all the necessary things on ground including purchases of 150kVA generator set and enough staff. We are also making concerted efforts towards digitizing the state Library."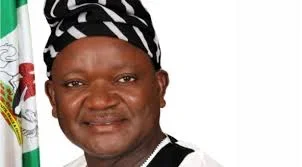 The Benue Television Corporation (BTV) project, was conceived by former governor, George Akume, and became an inherited project to his successor, Dr Gabriel Suswam.
Although Suswam is actually the first governor who deemed it fit to practically erect a building for the take-off of a state owned television station.
The permanent secretary said Governor Samuel Ortom has established an Ultra Modern ICT centre duly equipped with trending ICT equipment and gadgets with the capacity to render ICT training to the state ministries.
Source: Tribune