Nigerian gay activist, Bisi Alimi does not believe in the existence of God.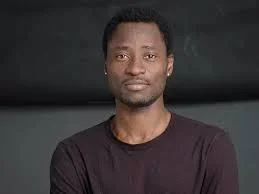 In a video he shared on his Instagram page, he revealed how he once went about in commercial buses (Molue) preaching to people to give their lives to Jesus Christ. Alimi said, "I don't believe there is a God. But I'm not an atheist.
''There are so many labels in my life: I'm black; I'm gay; I'm an immigrant, a refugee…,why won't you add more to it?
"I just go on on my own. Some time I'm in the shower singing gospel songs, but that doesn't make me religious. No. It's a song I learnt to sing and I sing it. When I was a teenager, I preach the gospel. I board the 'Molue' and I preach to people to give their lives to Christ. That was the kind of born again I was and I was in secondary school."
Last edited by a moderator: