Boko Haram gunmen launched a dawn raid Saturday on the hometown of Nigerian army chief, triggering a fierce gunbattle with troops, residents of a nearby village to which people fled the clashes said, Leadership reports.
The dreaded Islamic sect had in August taken the bull by the horn by attacking Buratai's village in Biu local government area, Borno state, killing many and destroying houses including that of a former Commissioner, Barrister Isa Buratai.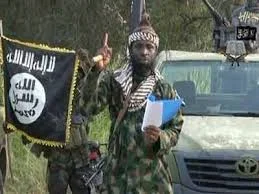 There was no immediate report of casualties in the fighting in Buratai in Borno state, the home village of Tukur Yusuf Buratai, Nigeria's top army officer.
Abubakar Umar, a resident of the nearby hamlet of Miringa, told AFP that the fighting began at 5:00 am after Boko Haram insurgents attacked the village.
"At one point we could hear explosions coming from the direction of Buratai," he said.