On Wednesday, Boko haram terrorists burnt down at least five churches in Kwajaffa, Tashan Alade and other communities in Hawul Local Government Area of Borno and threatened to attack the Local government secretariat on their next visit; VANGUARD reported.
The gunmen invaded the affected communities on Wednesday in the night targeting only churches using Improvised Explosive Devices and petrol bombs before setting them ablaze.
Although, no life was lost in the attack, the gunmen operated freely without confrontation from either residents or security operatives.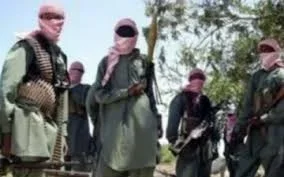 #BokoHaram #Hawul #Borno