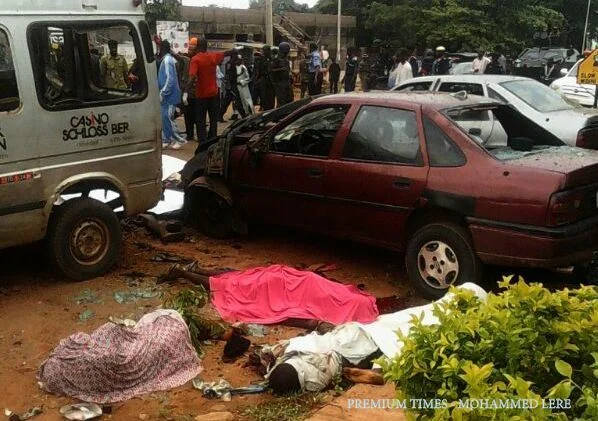 A bomb explosion has been reported in Kaduna within Murtala Square by Alkali Road, Ungwar Sarki in Kaduna state.
Sheikh Dahiru Bauchi, a prominent Islamic cleric is said to have been the target of the bomb blast. Premium Times reported that a witness, Hassan Mohammed, said that the bomb which was concealed in a red Volkswagen golf car parked by the road side, was detonated as the cleric's convoy drove past.
So far at least 15 persons have been reportedly killed by the blast.
It should be remembered that this isn't the first time Sheikh Dahiru Bauchi has been the target of the dreaded Boko Haram sect. In the last incident,
the bomb detonated near his home in Kaduna,
but failed to cause him any harm.
The sheikh is openly antagonistic of the Boko Haram sect although it remains to be seen whether this attack is linked with the sect.
Reuters' version of the story reads thus: "
A bomb tossed off the back of a motorcycle at a Nigerian Muslim cleric killed at least 15 people on a busy commercial road in the northern city of Kaduna on Wednesday, witnesses said.
The blast scattered debris and dead bodies on the Alkali Road in the city centre, but missed Sheikh Dahiru Bauchi, who was conducting Muslim prayers in Murtala Muhammed square, two witnesses told Reuters by telephone.
There was no immediate claim of responsibility, but Islamist militant group Boko Haram has been staging attacks, especially with explosives, outside its northeastern heartlands in the past three months."
(click here to read more from Reuters)
Image credit: Premium Times