A Nigerian solider and four civilians were killed in a mine explosion on Sunday, the army has announced.
The army spokesperson, Sani Usman, said in a statement that the incident happened along the Biu -Damboa road, close to a military checkpoint.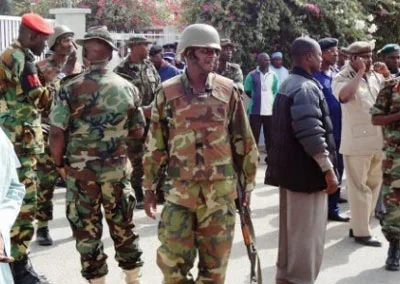 Retreating members of the Boko Haram are known to plant mines, also called Improvised Explosive Devices, on roads as they run from soldiers who are trying to restore peace and normalcy to affected states.
On Sunday, Mr. Usman, a colonel, said the four civilians died instantly while the soldier died at the hospital.