Bomb blast rocked the Internal Displaced persons camp in Bama, Borno State yesterday...
Here are few things we know so far about the ugly incident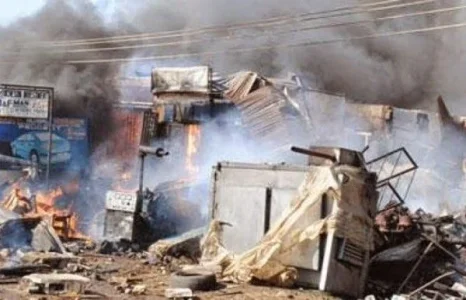 - Seven persons reportedly killed in a suicide bomb attack on an Internally Displaced Persons (IDP) camp in Banki Town in Bama Local Government Area, Borno State.
- Two female suicide bombers reportedly detonated their strapped explosives at about 7:00am local time on Wednesday
- According to Channels Television, unidentified number of persons were also injured.
- No group has claimed responsibility for the attack, but the Boko Haram is largely suspected.
- The terrorist group, Boko Haram has carried out such attacks in the region in the past.
More update later...