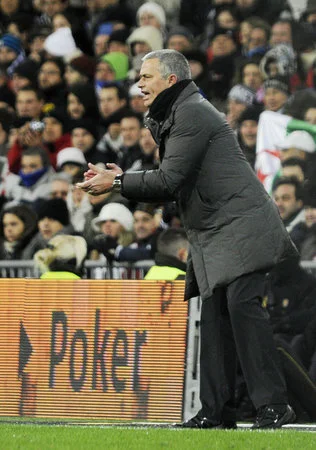 Chelsea manager Jose Mourinho is backing Nigeria to qualify from group F into the knockout stages of the 2014 FIFA World Cup tournament,because one of his players is in the team.
The Super Eagles have been drawn in the same group alongside Argentina,Bosnia-Herzegovina and Iran .
Speaking at a Yahoo global football ambassadors event,the Portuguese believes Argentina will emerge tops in the group,tipping Nigeria to nick the second spot and qualify for the round of 16.
However Mourinho conceded that he is backing Nigeria because one of his players,John Obi Mikel plays for the Super Eagles.
"Argentina has to be the group winner and what makes me decide for Nigeria is the fact that I have there one player there," he said.
Nigeria's first game at the World Cup will be against Iran at Curitiba on June 16.