According to information gathered, the Economic and Financial Crimes Commission (EFCC) could not put the Chairman of the Code of Conduct Tribunal (CCT), Justice Danladi Umar on trial over the N10 million bribery allegation because the evidence against him was not weighty and not sufficient proof to stage prosecution.
The anti-graft body, in a memorandum forwarded to the Office of the Secretary to the Government of the Federation (OSGF), claimed that the facts as they were against the CCT Chairman raised just mere suspicions which, in law, cannot take the place of proof.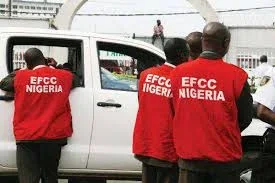 But the Commission did confirm that one Ali Gambo Abdullahi, a Personal Assistant to the CCT boss admitted receiving N1.8m in 2012 from one Rasheed Taiwo, who was standing trial at the tribunal.
The said Abdullahi was alleged to have used his salary account at Zenith Bank to collect the money.
In the letter dated March 5, 2015 and personally signed by the immediate past Executive Chairman of EFCC, Ibrahim Lamorde, the complainant in the bribery saga, ( Rasheed Taiwo), a retired Deputy Comptroller General of Customs, was said to have failed to produce the alleged telephone conversations and text messages exchanged by him and Justice Umar.
The former Customs chieftain was said to have persistently claimed that he had lost his phone since 2012 and could not trace or recover it
-
ThisDay
Last edited: