British Prime Minister Theresa May has joked about the size of President Donald Trump's hands at a fundraising event in London.
The Prime Minister's tongue-in-cheek remarks came after her visit to America when the leaders were photographed hand-in-hand while walking. May made the crack at the Black and White Ball after being applauded by guests, The Telegraph reports.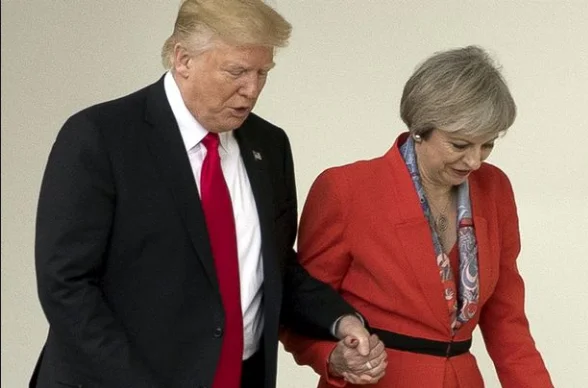 "I don't think I have received such a big hand since I walked down the colonnade at the White House," she said in response.
The joke came at the Black and White Ball, the Tory annual fundraiser the sees a live auction of prizes to raise funds for the party.
During the US election campaign, Mr Trump faced repeated jibes from political opponents and comedians for having "small hands" -which he denied.