The Trade Union Congress of Nigeria has warned against the on-going conspiracy between the Federal Government through the Nigerian Communications Commission (NCC) and some major telcom companies to further increase their data rates from December 1, 2016.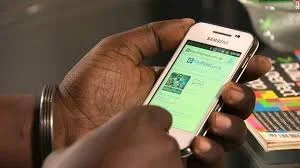 TUC disclosed this in a statement by its chairman, Comrade Bobboi Bala Kaigama.
The statement reads:"It is really startling the extent government and its capitalists cronies would go to frustrate the lives of Nigerians.
"We feel particularly awful about the move because data is one of the cheapest ways to empower the teaming youth. This move if allowed would make it unaffordable. In our view, this is insensitive and criminal on the part of the parties involved.
"Naturally, we had expected that government would increase awareness for greater citizens' participation especially in ICT, but unfortunately they are doing the opposite. One cannot really situate Federal government policy direction these days; on one hand, the Vice President, Prof. Yemi Osinbajo is banking on ICT for youth empowerment while on the other, the NCC is trying to cut youth participation. All the promises made to the Chief Executive Officer of Facebook, Mark Zuckerberg when he visited the country cannot be achieved if the policy is implemented.
"This is not the best way to make money. This move is spineless and should be done away with. What then would be the benefit of the policy to the self employed who depend on data for their businesses? The truth is, cheap internet data is a vehicle of some sort to economic development. It is very unfortunate, very unreasonable and inhuman to come up with such idea at a period of recession. Any call for increase in anything for now is most unreasonable, uncalled for and a calculated attempt to record more suicide cases and insecurity in our already tension-soaked country.
"The telecoms sector was often used as a case study to justify the removal of fuel subsidy. But the question is, is the telecoms sector truly deregulated? What happens to the issue of free market in the telecoms sector? There is so much deceit and insincerity in the system. We are calling on government to come up with godly policies that would encourage investment and stimulate growth, instead of deliberately trying to stifle businesses".