Senate President, Bukola Saraki on Wednesday night said he spoke with President Muhammadu Buhari.
He was in good spirits and joked about my working late into the night, as usual.
The Senate President stated this via personal Twitter handle @BukolaSaraki.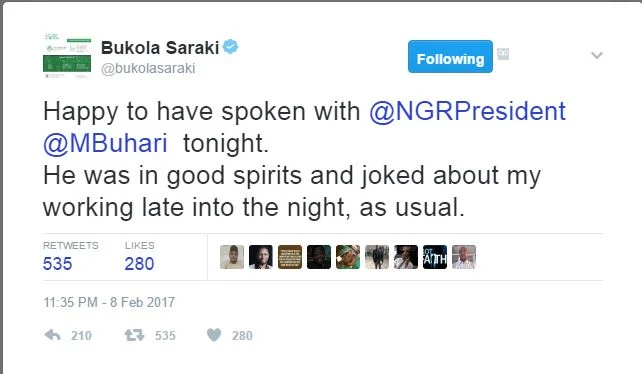 Meanwhile, The Special Assistant to President Muhammadu Buhari on Media and Publicity, Femi Adesina has stated that Nigerians should not compare his boss' present absence to that of Late President Umaru Yar'Adua.
During an appearance on CHANNELS TV, Adesina said, "You can't compare the Yar'Adua scenario/saga with what is happening now".