Professor Yemi Osinbajo has said that he is no longer acting as president.
Osinbajo stated this on Monday shortly after meeting behind closed-doors with President Muhammadu Buhari.
Addressing State House correspondents, Osinbajo clarified that "I am back to my regular position as vice president."
According to Osinbajo, Buhari is now ready for work and he (the president) is now in charge.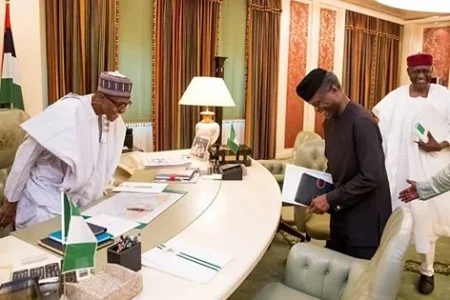 Osinbajo said he and Buhari held very important discussions that lasted over one hour.
The vice president also confirmed that he was regularly consulting Buhari when the latter was away in London.
Related:
Nigeria: I Have Resumed – Buhari Tells Senate