President Muhammadu Buhari on Tuesday said he has approved the release of $55.5 million to the 36 states and the federal capital territory (FCT) for women healthcare project.
Each of the states and FCT would get $1.5 million.
The president made the announcement when he inaugurated the primary health care centre for universal health coverage in Nigeria at Kuchigoro, Abuja.
The women quality healthcare initiative is on the platform of government's 'Saving One Million Lives Initiative'.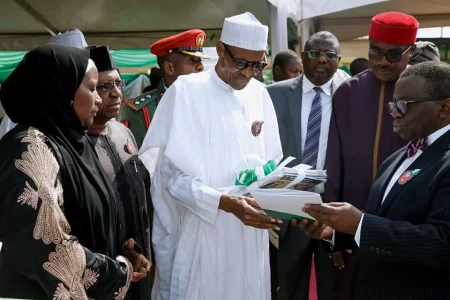 The initiative is co-sponsored by the United States government, World Bank, European Union and Department for International Development (DFID).
Buhari said the provision of quality healthcare service would reverse the poor health indices in the country.
"I am hopeful that our women will no more be dying needlessly during childbirth; our children will no more be dying needlessly as a result of vaccine preventable diseases or common ailment; access to health care will not be limited because of lack of money to pay," he said.
Related: I Will Fulfil All My Campaign Promises - Buhari