President Muhamamdu Buhari-led Federal Government has sacked the Managing Director/Chief Executive Officer of the Transmission Company of Nigeria (TCN) Dr Abubakar Atiku.
Dr Atiku, who is being replaced with a chartered Accountant, Mr Usman Gur Mohammed, was appointed MD/CEO last year after the Canada consulting company, Manitoba Hydro International, left the management of TCN late last year.
However, sources from the TCN Headquarters in Abuja, have allegedly revealed that Atiku was relieved of his office for in efficiency.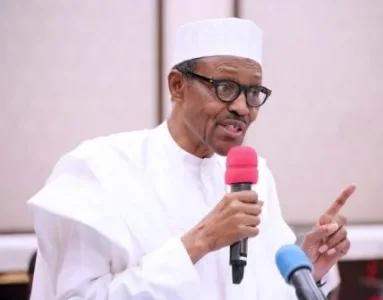 But the National Union of Electricity Employee had within the week on the information of Atiku's removal mobilized her members against the Federal Government's decision.
According to the Union, Atiku was being removed to pave way for a government appointee to manage the alleged $364 million World Bank loan. The Union stated that it would resist Atiku's removal and his replacement with Mohammed.
But Friday's statement signed by the Permanent Secretary, Ministry of Power, Mr. Louis Edozie stated: "Federal Government of Nigeria (FGN) has approved the secondment of Usman Gur Mohammed from the African Development Bank (AfDB), as the interim Managing Director/Chief Executive Officer of Transmission Company of Nigeria (TCN)."